ATEN develops hardware for pro AV and IT connectivity and management since 40 years. You can find ATEN almost everywhere in your daily life. The Milan demo and training center is open for visit each day of the week. The permanent demonstration includes 5 scenarios which are regularly accompanied with temporary novelties and request-based demonstrations.
Surveillance
The finest details can make the difference in your control room. ATEN provides complete control room hardware solutions, combining KVM and AV matrix switches, central hardware control and intelligent energy management.

Control room administrators need to switch seamlessly between a multitude of sources, and push and pull content to workstations and videowalls based on various user rights. ATEN helps you to manage all control room hardware from a centrally managed and custom-designed interface, accessible only to permitted users.
Datacenter, serverrooms and desktop solutions
From small to large serverrooms and datacenters, ATEN can provide worldwide over IP management for IT managers on the road, at home or at the office.

KVM over IP switches help you to manage up to 64 servers at once. Compact, rackmountable LCD consoles improve server-accessibility, while intelligent PDU's help you to keep track of energy usage and critical power alerts.
Huddle spaces, meeting and presentation area
A new presentation switch series combines multiple interfaces, often needed in meeting and presentation rooms, in a single device. In 2018, ATEN will launch its first over IP presentation switcher, with more models following soon after.

ATEN central hardware controller, splitters, matrix switches, extenders and converters already are the backbone of everyday huddle spaces, conference and presentation rooms. The new presentation switch series will be another highly professional addition to the team.
Signage and information in public spaces
Large campuses such as airports, government institutions, universities, shopping malls, ... require excellent information delivery. 4K over IP extenders allow you to connect multiple 4K sources and 4K displays over long distances in a single digital signage installation. Multiple operating systems can be neatly combined. From a web interface, you can push content through custom-designed connection profiles and create videowalls and mirroring displays as you desire.
Sports bars, studios, hotels, ...
ATEN hardware AV signal distribution can provide for high quality and long distance distribution, often used in retail and entertainment business. Combine sources and displays of any kind and operating systems of any type in a single, centrally managed device.

HDBaseT is the one-cable standard for AV and IT connectivity. ATEN is a contributing member to the HDBaseT Alliance. Since 2013, we launched videowall processors, matrix switches, splitters, presentation switchers and extenders equipped with the HDBaseT technology.
Consider this Demo and Training Center as yours. You can come in group or as an individual. Simply register to one of our monthly trainings or request a dedicated session, to connect your own gear and see it life.
Monthly training schedule
Register for an upcoming training, or request a custom demonstration.


Training guide
Discover our 5 scenarios in depth. There is always more to see, as new models come in on monthly base.
HDBaseT
Say YES to simplified, long distance signal distribution!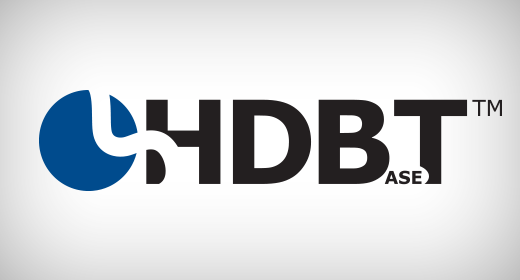 Experience KVM
Test the ATEN KVM over IP product range 24/7or plan a visit to our Demo and Training Center.
Where to buy?
Request prices and sales support.

On the map
Get to us by car, public transport, bike or on foot.
eUpdate
Receive weekly product releases and best practices.