2-Port PS/2 KVM Switch
Discontinued
CS912
CS912 is a KVM switch with built-in PS/2. It can control 2 servers via a single console and allows users to switch between computers via the buttons on the switch or the hotkey configuration on the console keyboard. It is the simplest and most convenient solution for multi-computer management.


Package Contents
1x 2 Port KVM Switch
2x PS/2 KVM Cable
1x User Instructions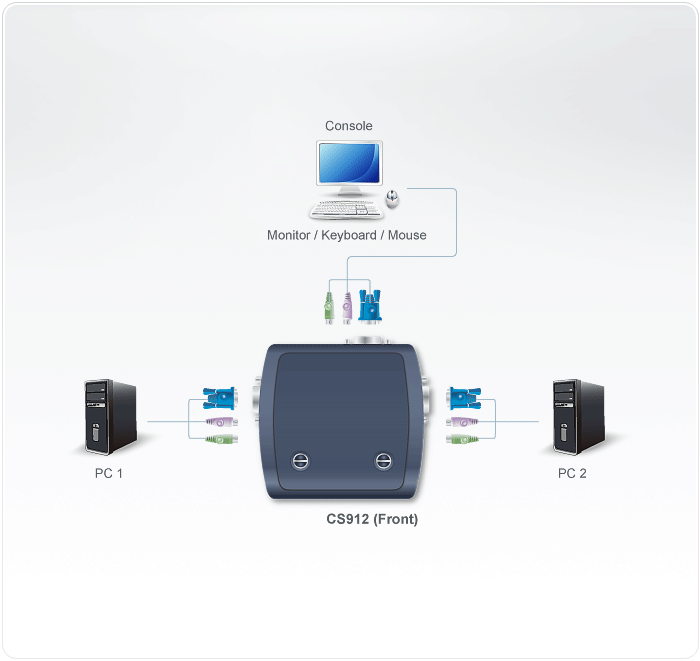 One PS/2 console controls 2 computers.
Computer selection via pushbuttons and hotkeys.
Superior video quality- up to 1920 x 1440; DDC2B.
Supports Microsoft IntelliMouse, Logitech MouseMan, FirstMouse and IBM Scrollpoint Mouse.
Keyboard and mouse emulation for error free booting.
Auto Scan function to monitor computer operation.
Non-powered.
OS Compatibility: DOS, WIN 98, WIN ME, WIN NT, WIN 2K, WIN XP, WIN 2003, Windows Vista, LINUX, Mac 8.6/9/10 and SUN Solaris 8/9 (with optional adapter).