Solutions
Meeting Room
In today's corporate climate, clear and efficient communication is an essential competitive advantage – and the vast majority of that communication is undertaken in various meeting room environments. Work to your full potential with ATEN meeting room technology that works with you. Our solutions deliver the flexibility, ease-of-use, and control you need for any size meeting room environment, and are designed to encourage and augment the kind of activities that are crucial to success in today's information-centric global business world.
---
Classroom
Keeping pace with the changing nature of educational technology is both a challenge and an opportunity, as more and more universities and schools realize the increasing importance of equipping their facilities with classroom solutions that bolster their curriculums in appealing and effective ways. ATEN understand the increasing complexity of classroom environment requirements and we provide the devices and the control systems to enable students and teachers to collaborate in learning partnerships. ATEN has the right classroom solution for you.
---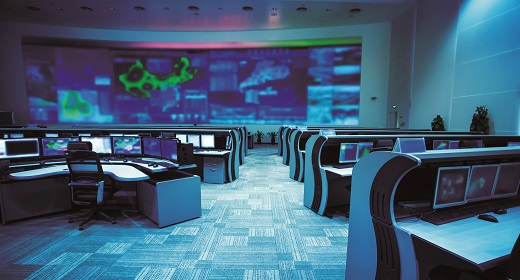 Control Room
Control rooms are an essential component of many industries. Whether it's for monitoring, decision-making, responding, controlling, collaborating or communicating, ATEN control room solutions bring the future of control rooms closer – redefining control rooms for efficient work and better decision-making.
---
Digital Signage
The key to a successful digital signage installation is the seamless distribution of A/V source content to multiple displays. No matter whether the content is from media players or computers, and the displays are for information or entertainment purposes, the distribution system must enable administrators to quickly and easily control the content displayed from a convenient, central location. ATEN has a digital signage solution that is flexible, scalable, seamless, affordable and, above all, tailored to meet your needs.
---
SMB Server Room Solutions
ATEN SMB Server Room Solution offers various products that boost efficiency and improve the flexibility of your server room management. ATEN rack-mountable KVM switches allow you to control multiple servers from a single console – saving your cost, time, space and energy. ATEN LCD Console integrates a rack-mounted keyboard, video, mouse console in a 1U housing – it optimizes Your Server Room Real Estate.
---
Video Extention Solutions
ATEN offers a wide range of video products to provide longer distance extension coupled with high-quality video transmission. The Video Extension Solution not only extends the distance between A/V source devices and display devices, but also duplicates the audio/video signal from a single source to multiple displays....
---
Remote Kiosk Management
With consumer autonomy on the rise, more and more companies are streamlining customer services and cutting costs by utilizing self-service devices to offer flexible and specialized services. From internet access or information kiosks to interactive kiosks, increasing high kiosk availability is critical for building consumer satisfaction and loyalty....