New Product Update
4-Port Dual View HDMI Switch
With more and more HDMI devices entering the Home Theater market, the need for simultaneous access to different HDMI A/V sources is becoming increasingly important. Now, the VS482 4– Port Dual View HDMI Switch offers an easy and affordable way to add HDMI capabilities to your home theater system by allowing you to switch easily between up to four HDMI A/V sources that are connected to up to two HDMI displays. The VS482 supports four HDMI video input sources and two HDMI output displays. It is designed for two HDTV or audio/video receiver (AVR) applications.....more
Mini DisplayPort to VGA/DVI/HDMI Adapter
The VC920/VC960/VC980 Mini DisplayPort to VGA/DVI/HDMI Adapter allows you to connect a device with a Mini DisplayPort to a Display with a VGA/DVI/HDMI connector. The adapter is perfect for Mac series products, including MacBook, MacBook Pro, MacBook Air, Mac mini and Mac Pro ....more
Corporate News
ATEN to participate in Cebit 2012 at Hannover, March 6–12
>> Visit our booth: Hall 11, Booth D01
ATEN will showcase the complete range of KVM and VanCryst™ Pro AV solutions at this year's Cebit show. There will be a live demonstration of the new 8–port DVI KVM Switch with Dual–View support, the ALTUSEN™ Over the NET™ Solution for remote server management and the CS533, a USB–to–Bluetooth converter. Visitors to the booth will have the opportunity to get hands–on experience with forthcoming products as well as gain in depth information on featured products. See the show info at https://www.cebit.de/home.
ATEN to launch brand new NRGence™ green energy product line at CeBIT Hannover 2012
This year, at CeBIT, ATEN will launch its brand new NRGence™ green energy product line, with the theme "Energy Intelligence for Data Centers". Various innovative sensor–enabled eco PDU solutions, designed to optimize data center energy usage, will be unveiled.
New Video Release: Introduction to ATEN's NRGence™ Sensor–enabled eco PDUs
With the future needs of data center energy management in mind, ATEN announces the addition of a new subsidiary brand for Green Energy business – "NRGence". With the aim of assisting our customers to understand how to optimize their data center energy with ATEN's sensor-enabled eco PDUs, a new introductory video has been developed, Check out the video. A complete promotion kit for the NRGenceTM solutions will be coming soon.
Success Story & Case Studies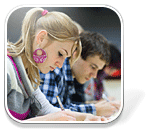 Media Matrix Solution, University
With increasing demand for multimedia exams, a university applies ATEN's Media Matrix Solution to effectively deliver different exam questions from the data center to multiple classrooms. The A/V signals can be seamlessly transmitted over long distances. The Media Matrix solution is also fully compatible with the existing control system in the data center ...more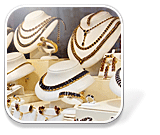 Media Matrix Solution, Jewelry Store
A jewelry store covering four floors wants to display their new product information and special offers on large screen monitors. By using ATEN's Media Matrix Solution, various promotional content can be efficiently delivered to 6 monitors located around the jewelry store over long distances. As the solution can be accessed remotely and locally, the latest campaigns can be easily and flexibly updated to the monitors...more
Collateral update
Promotion Kit Available : HDMI Media Distribution Solution

The ATEN HDMI Media Distribution solution consists of a four–port VS1804T or eight–port VS1808T HDMI over Cat5 splitter and a VE800R HDMI extender. With the launch of new HDMI MDS, ATEN offers the widest range of Media Distribution Solutions to meet the needs of installations that require multimedia content to be delivered to multiple destinations. The HDMI MDS promotion kit, including ad, eDM, news release, product guide, product series DM, etc., is now available for you to roll out local marketing programs ..... more
10 more VanCryst Case Studies from ATEN Japan Available
ATEN Japan has recently created 10 case studies for the VanCryst product series. Various VanCryst solutions such as the Media Distribution Solution, Media Matrix Solution, HDMI Matrix Switch, and Video Extenders are applied in 10 different industries. The case studies in PDF format are available for download from the ATEN Partner Center ..... more
ATEN KVM Knowledge provides with the latest KVM tech knowledge in an easy way for end customers. You are welcome to download and share the information with customers.
Visit us at following tradeshow:
Date: Mar 6 – Mar 10, 2012
Location: Hannover, Germany
ATEN Booth: Hall 11 D01
ATEN Product Showcase: Full range of ATEN products
Show Information: https://www.cebit.de/home
Check out latest infomation :
Follow us online :