KH1508Ai with 8x USB adapter cable cables(KA7970)
KH1508AiUKIT
Dedicated USB port directly connects to a laptop for easy console operation
High port density – RJ-45 connectors for up to 16 ports in a 1U housing
One bus for remote KVM over IP access
Supports PS/2, USB, Sun Legacy (13W3) and serial (RS-232) connectivity
The KH1508AiUKIT KVM Switche is control unit that allow access to multiple computers from a single KVM console. It uses TCP/IP for its communications protocol, it can be accessed from any computer on the Net - whether that computer is located down the hall, down the street, or half-way around the world.
Package Contents
1x KH1508Ai
8x KA7970
1x Power Cord
1x Firmware Upgrade Cable
1x Rack Mount Kit
1x Foot Pad(4pcs)
1x User Manual
1x Quick Start Guide
Dedicated USB port directly connects to a laptop for easy console operation
High port density – RJ-45 connectors for up to 16 ports in a 1U housing
One bus for remote KVM over IP access
Supports PS/2, USB, Sun Legacy (13W3) and serial (RS-232) connectivity
Local console provides PS/2 and USB keyboard and mouse support
Supports multiplatform server environments: Windows, Mac, Sun, Linux and serial devices
High video resolution – up to 1600 x 1200 @ 60Hz at up to 130 ft.(40m) and 1280 x 1024 @ 75Hz at up to 165ft. (50m), with the new ATEN KVM Cable Adapter KA7000 series.
Daisy chain up to 31 additional units – control up to 256 (KH1508Ai) or 512 (KH1516Ai) computers from a single console.
Up to 64 user accounts – up to 32 users simultaneously share the control
End session feature – administrators can terminate running sessions
Event logging and Windows-based Log Server support
Local Log Event
Firmware upgradeable
Adapter ID – stores port information allowing administrators to relocate the servers to different ports, without having to reconfigure the adapters and switch
Port Share Mode allows multiple users to gain access to a server simultaneously
Integration with ALTUSEN CC2000 Management software
Local Console, Browser, and AP GUIs offer a unified multi-language interface to minimize user training time and increase productivity
Multiplatform client support (Windows, Mac OS X, Linux, Sun)
Multi-browser support (IE, Mozilla, Firefox, Safari, Opera, Netscape)
Browser-based User interface in pure Web technology allows administrators to perform administrative tasks with no need for Java to be pre-installed
User can launch multiple Virtual Remote Desktops to control multiple connected servers from the same login session
Full-screen or sizable and scalable Virtual Remote Desktop
Panel Array Mode
Device ID and attributes are stored in the adapter cables allowing you to hot-swap port connections without having to reconfigure attributes.
Local keyboard broadcast – keyboard input can be duplicated on all the attached servers.
Remote authentication support: RADIUS, LDAP, LDAPS, and MS Active Directory
Advanced security features include password protection and advanced encryption technologies – 1024 bit RSA; 56 bit DES; 256 bit AES; and 128 bit SSL
Flexible encryption design allows users to choose any combination of 56- bit DES, 168-bit 3DES 256-bit AES, 128-bit RC4, or Random for independent KB/Mouse, video, and virtual media data encryption
Support for IP/MAC Filter
Configurable user and group permissions for server access and control
Video quality and video tolerance can be adjusted to optimize data transfer speed; monochrome color depth setting, threshold and noise settings for compression of the data bandwidth in low bandwidth situations
Full screen or scalable video display
Message Board for communication among remote users
Mouse DynaSync™ – automatically synchronizes the local and remote mouse movements
On-screen keyboard with multi-language support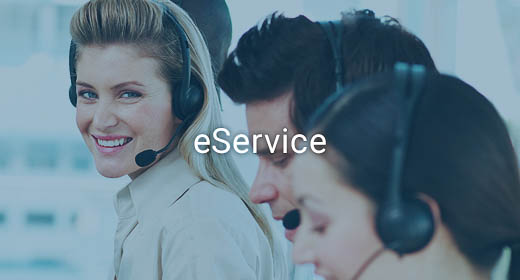 We are here to help! Please visit ATEN eService for technical assistance.