19in. Single Rail Lightweight LED Console
CL3000N
Integrated KVM console featuring a 19" LCD monitor
Green power LED-backlit LCD monitor saves energy
Lightweight design for easier installation
Advanced Random Vibration Resistance Testing - MIL-STD-810G Certified


The CL3000N Lightweight PS/2-USB LCD Console is a LCD KVM console that serves as the front end console for compatible KVM switches.

Lightweight and with a 19" power-saving LED-backlit LCD, the CL3000N offers a space-saving, streamlined approach to KVM switch technology by integrating a keyboard, LED-backlit LCD monitor, and touchpad in a 1U housing.

In addition, testing is performed utilizing the MIL-STD-810G* (Method 514.6, Procedure 1, Category 4 Common Carrier) procedure for Vibration Certification. MIL-STD-810G testing provides proven reliable operations of the CL3000N in harsh environments, by using advanced testing to emphasize the equipment's environmental design and limits in real world conditions that it will experience throughout its life; such as operating in a moving vehicle or on a factory floor where high vibrations occur often.

*MIL-STD-810G Method 514.6, Procedure I, Category4
(Common Carrier, US Highway Truck Vibration Exposure) Exposed to random vibration tests at different levels based on axes from 5 to 500Hz, for one hour per axis. Total levels applied are 1.07Grms vertical axis (Z axis), 0.76Grms transverse axis (Y axis), and 0.76Grms longitudinal axis (X axis)

Note: Optional rack mount kits are available. For more information, refer to Compatible Accessories below or the link: LCD KVM Optional Rack Mount Kit

CL3000N: 19" LCD


Package Contents
1x CL3000N Lightweight PS/2-USB LCD Console with Standard Rack Mounting Kit
1x Custom KVM Cable (VGA, USB, PS/2; 1.8m/6ft)
1x Power Cord (6ft.)
1x Grounding Wire (4ft.)
1x User Instructions
Integrated KVM console featuring a 19" LCD monitor
Green power LED-backlit LCD monitor saves energy
Lightweight design for easier installation
Advanced Random Vibration Resistance Testing - MIL-STD-810G Certified
Dual Interface – supports computers with PS/2 or USB keyboards and mice
Additional hot-pluggable USB mouse port on the front panel (also functions as a USB peripheral port)
Multiplatform support – Windows, Linux, Mac, and Sun
Superior video quality – up to 1280 x 1024 @ 75 Hz; DDC2B
Firmware upgradable
Extra console port – manage computers from an external console (monitor, USB or PS/2 keyboard and mouse)
Console lock – the console remains securely locked away when not in use
Slideaway™ housing is slightly less than 1U with top and bottom clearance for smooth operation in 1U of rack space
DDC emulation – video settings of each computer are automatically adjusted for optimal output to the monitor
Adjustable depth to fit within a rack
Standard 105-key keyboard
Keyboard Language support: English(US); English(UK); German;German(Swiss); French; Spanish; Traditional Chinese; Japanese; Korean;Swedish; Italian; Russian; Hungarian; Greek

More information about "Easy Rack Mounting"...
---
---
---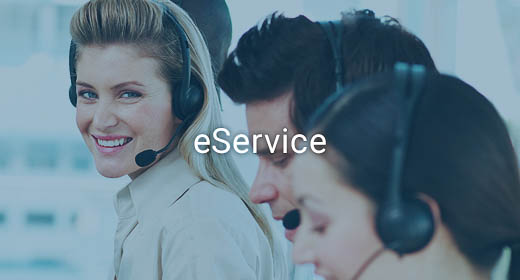 We are here to help! Please visit ATEN eService for technical assistance.