HDMI HDBaseT-Lite Transmitter (4K@40m) (HDBaseT Class B)
VE801T
HDBaseT Connectivity – extends an HDMI connection over a long distance via one Cat 5e/6/6a cable
HDBaseT Anti-jamming – resists signal interference during high-quality video transmission using HDBaseT technology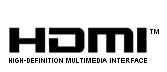 Your cart
Shipping and discount codes are added at checkout.
The VE801T HDMI HDBaseT-Lite Transmitter connects with HDBaseT receivers* to extend signals up to 70m from the source using one Cat 5e/6/6a cable. It supports HDMI features that include 3D, Deep Color and 4K image resolutions, plus Dolby Digital 5.1, DTS HD audio and it is HDCP compatible. The VE801T all-in-one design provides an easy method for mounting the device in any location. The side panel provides slip-resistant grooves that help prevent accidental drops when installing the unit. The grooves also enhance the ability to see the LED status lights. The VE801T is perfect for digital entertainment centers or any installation that requires superior HDMI video quality to be extended at great distances.

* Compatible HDBaseT Receiver Units: VE801R
Package Contents
1x VE801T HDMI HDBaseT-Lite Extender
1x Power Adapter
1x User Instructions
Extends HDMI signals over a single Cat 5e/6/6a cable or ATEN 2L-2910 Cat 6 cable
HDMI (3D, Deep color, 4K); HDCP 2.2 compliant
Superior video quality – up to 4K@35m (Cat 5e/6) / 40m (Cat 6a or ATEN 2L-2910 Cat 6 cable)
HDBaseT Anti-jamming – resists signal interference during high-quality video transmission using HDBaseT technology
Plug-and-play
Rack-mountable
HDMI HDBaseT-Lite Transmitter
(HDBaseT Class B)
Video Input
Interfaces
1 x HDMI Type A Female (Black)
Impedance
100Ώ
Max. Distance
1.8 m
Video
Max. Data Rate
10.2Gbps (3.4Gbps per lane)
Max. Pixel Clock
340 MHz
Compliance
HDMI (3D, Deep Color, 4K)
HDCP Compatible
Consumer Electronics Control (CEC)
Max. Resolutions / Distance
Up to 4K@35m (Cat 5e/6) / 40m (Cat 6a/ATEN 2L-2910 Cat6);
1080p@60m (Cat 5e/6) / 70m (Cat 6a/ATEN 2L-2910 Cat6)
*4K supported:
4096 x 2160 / 3840 x 2160 @ 60Hz (4:2:0);
4096 x 2160 / 3840 x 2160 @ 30Hz (4:4:4)
Audio
Input
1 x HDMI Type A Female (Black)
Connectors
Power
1 x DC Jack (Black) with locking
Unit To Unit
1 x RJ-45 Female
Power Consumption
DC5V:1.86W:9BTU
Environmental
Operating Temperature
0 - 50°C
Storage Temperature
-20 - 60°C
Humidity
0% - 80% RH, Non-condensing
Physical Properties
Housing
Metal
Weight
0.24 kg ( 0.53 lb )
Dimensions (L x W x H) with bracket
9.86 x 8.70 x 3.00 cm
(3.88 x 3.43 x 1.18 in.)
Dimensions (L x W x H) without bracket
9.42 x 6.60 x 2.90 cm
(3.71 x 2.6 x 1.14 in.)
Note
For some of rack mount products, please note that the standard physical dimensions of WxDxH are expressed using a LxWxH format.