HDMI HDBaseT Extender (4K@100m)
(HDBaseT Class A)
VE812
The VE812 HDMI over Single Cat 5 Extender enables an HDMI display to be located up to 330 feet (100 m) away from the source device. It can conveniently be extended using only one Cat 5e cable, which is cost-effective.

The VE812 not only supports HDMI (3D, Deep Color ) but also Ultra HD (4k x 2k) and is HDCP compatible. Furthermore remote EDID pass-through ensures optimum video quality for your HDMI display.

The VE812 is perfect for the meeting room, home theater or any installation that needs long distance transmission and superior video quality.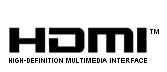 Package Contents
1x VE812T HDMI Over Single Cat 5 Transmitter
1x VE812R HDMI Over Single Cat 5 Receiver
2x Power Adapters
1x Mounting Kit
1x User Instructions
Your cart
Shipping and discount codes are added at checkout.
Extends the distance between HDMI source and HDMI display
Implements HDBaseT extension technology using only one Cat 5 cable to connect the transmitter and receiver
HDMI (3D, Deep Color, 4kx2k); HDCP Compatible
Anti-jamming – resists signal interference during high-quality video transmission using HDBaseT technology
Long distance transmission - up to 330 ft. (100m)
Supports resolutions of up to Ultra HD 4kx2k and 1080p Full HD
Selects the optimum EDID settings for smooth power-up and highest quality display
Supports up to 340MHz bandwidth for high performance video
Supports Dolby True HD and DTS HD Master Audio
Built-in 8KV / 15KV ESD protection (Contact voltage 8KV; Air voltage 15 KV)
HDMI over Single Cat 5 Extender
Function
VE812R
VE812T
Video Input
Interfaces
N/A
1 x HDMI Type A Female (Black)
Impedance
N/A
100 Ώ
Max. Distance
N/A
1.8 m
Video Output
Interfaces
1 x HDMI Type A Female (Black)
N/A
Impedance
100 Ώ
N/A
Video
Max. Data Rate
10.2 Gbps (3.4 Gbps Per Lane)
10.2 Gbps (3.4 Gbps Per Lane)
Max. Pixel Clock
Up to 340 MHz
Up to 340 MHz
Compliance
HDMI (3D, Deep Color, 4K)
HDCP Compatible
Consumer Electronics Control (CEC)
HDMI (3D, Deep Color, 4K)
HDCP Compatible
Consumer Electronics Control (CEC)
Max. Resolutions / Distance
Up to 4K@70m (Cat 5e/6) / 100m (Cat 6a);
1080p@100m
*4K supported:
4096 x 2160 / 3840 x 2160 @ 60Hz (4:2:0);
4096 x 2160 / 3840 x 2160 @ 30Hz (4:4:4)
Up to 4K@70m (Cat 5e/6) / 100m (Cat 6a);
1080p@100m
*4K supported:
4096 x 2160 / 3840 x 2160 @ 60Hz (4:2:0);
4096 x 2160 / 3840 x 2160 @ 30Hz (4:4:4)
Audio
Input
N/A
1 x HDMI Type A Female (Black)
Output
1 x HDMI Type A Female (Black)
N/A
Power
Connectors
1 x DC Jack
1 x DC Jack
Consumption
5.3 VDC, 4.5W
5.3 VDC, 1.9W
Environmental
Operating Temperature
0 - 50°C
0 - 50°C
Storage Temperature
-20 - 60°C
-20 - 60°C
Humidity
0 - 80% RH, Non-Condensing
0 - 80% RH, Non-Condensing
Physical Properties
Housing
Metal
Metal
Weight
0.41 kg ( 0.9 lb )
0.40 kg ( 0.88 lb )
Dimensions (L x W x H)
14.17 x 10.30 x 3.00 cm
(5.58 x 4.06 x 1.18 in.)
14.17 x 10.30 x 3.00 cm
(5.58 x 4.06 x 1.18 in.)
Carton Lot
5 pcs
5 pcs