4-Port USB 3.0 4K HDMI Dual Display KVMP™ Switch
New
CS1844
Superior video quality – 4096 x 2160 @ 60Hz and 3840 x 2160 @ 60Hz; 2-port USB 3.1 Gen 1 hub with SuperSpeed 5 Gbps data transfer rates
Quad-Display – connect two CS1844 units for a quad-display setup controlled by one operator
Supports Video DynaSync™
Computer selection via pushbuttons, hotkeys, mouse, remote port selector, and RS-232 commands


MSRP: Quote Upon Request
The ATEN CS1844 Dual Display KVMP™ Switch presents a valuable solution for desktop workstation with instant and effortless access to four HDMI interface computers from a single USB keyboard, mouse and two HDMI monitors; to meet users' needs, the CS1844 is compliant with HDMI 2.0 standard and supports superior video quality up to 4K DCI (4096 x 2160 @ 60Hz), offering the most stunning and vivid visuals.
In addition, with patented ATEN technology – Video DynaSync™, the CS1844 provides optimized display resolution and accelerates switching between systems. Considering immediate data sharing, a built-in USB 3.1 Gen 1 hub delivers data transfer rates up to 5 Gbps, allowing you to speed up operations and share USB peripherals efficiently.

For requirements of more displays to monitor, users can daisy-chain two CS1844 for up to four displays to multitask easily and process tremendous information. Besides, a remote port selector is available for quick and streamlined port selection apart from pushbuttons, hotkeys and mouse port switching.

As a feature-rich KVM switch, the CS1844 is especially suitable for users who need to perform multiple tasks smoothly at CGI work, graphic design, video post production, and CAD engineering.
Package Contents
1x CS1844 4-Port USB 3.0 4K HDMI Dual Display KVMP™ Switch
8x HDMI 2.0 Cables
4x USB 3.0 Cables
4x Speaker Cables
4x Microphone Cables
1x Power Adapter
1x Remote Port Selector
1x User Instructions
One USB keyboard, mouse and two HDMI monitors control four HDMI computers and share two USB peripherals
Supports Quad Display by connecting two Dual Display KVM switches
Video DynaSync™ – an exclusive ATEN technology that eliminates boot-up display problems and optimizes the resolution when switching among different sources
Supports superior video quality – 4K UHD (3840 x 2160 @ 60Hz) and 4K DCI (4096 x 2160 @ 60Hz)
Computer selection via pushbuttons, hotkeys, mouse1, remote port selector, and RS-232 commands2
Built-in 2-port USB 3.1 Gen 1 hub with SuperSpeed 5 Gbps data transfer rates
Supports console keyboard emulation / bypass feature
Supports console mouse emulation / bypass feature
Independent switching of KVM, USB peripheral, and stereo audio focus3
Multilingual keyboard mapping – supports English, French, Japanese, and German keyboards
HDMI 2.0 compliant; HDCP 2.2 compliant
Supports HD audio3
Power on detection
Firmware upgradable

Note:
1. Mouse port switching is only supported under mouse emulation mode and by USB 3-key wheel mice.
2. Slide the DCC switch to the s position to allow the KVM switch to receive RS-232 commands via an RJ-45-to-DB-9 cable. Please refer to the CS1842/CS1844 user manual.
3. HD audio through HDMI channel cannot be switched independently.
Computer Connections
4
Port Selection
Hotkey, Pushbutton, Mouse, RS-232 Commands, Remote Port Selector
Connectors
Console Ports
2 x USB Type A Female
2 x HDMI Female (Black)
2 x 3.5mm Audio Jack Female (Green; 1 x front, 1 x rear)
2 x 3.5mm Audio Jack Female (Pink; 1 x front, 1 x rear)
KVM (Computer) Ports
4 x USB3.1 Gen1 Type B Female (Blue)
8 x HDMI Female (Black)
4 x 3.5mm Audio Jack Female (Green)
4 x 3.5mm Audio Jack Female (Pink)
Daisy Chain Ports
1 x RJ-45 Female
Remote Port Selector
1 x 2.5mm Audio Jack Female
Power
1 x DC Jack
USB Hub
2 x USB3.1 Gen1 Type A Female (Blue; 1 x front; 1 x rear)
Switches
Selected
5 x Pushbutton
Station Selection
1 x Slide Switch
LEDs
On Line /Selected
5 (Orange)
USB Link
5 (Green)
Audio
5 (Green)
Emulation
Keyboard / Mouse
USB
Video
4096 x 2160 @ 60Hz
Scan Interval
1-99 Seconds (Default: 5 sec.)
Power Consumption
DC12V:4.42W:63BTU
Environmental
Operating Temperature
0-40°C
Storage Temperature
-20-60°C
Humidity
0-80% RH, Non-condensing
Physical Properties
Housing
Metal
Weight
1.57 kg ( 3.46 lb )
Dimensions (L x W x H)
33.50 x 16.05 x 4.40 cm
(13.19 x 6.32 x 1.73 in.)
Note
For some of rack mount products, please note that the standard physical dimensions of WxDxH are expressed using a LxWxH format.
---
---
---
---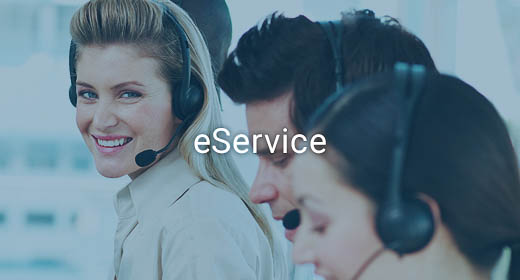 We are here to help! Please visit ATEN eService for technical assistance.