CAMLIVE™ Plus (HDMI to USB-C UVC Video Capture with PD3.0 Power Pass-Through)
New
Coming soon
UC3021
Supports unencrypted 4K video input for 1080P capture
Software free – plug & play designed for PC, Mac and Android platform
HDMI loop-out – supports real-time HDMI video preview
Up to 60W power charging capability for laptop or Android phone – supports USB-C PD3.0 power profile include 5V/9V/15V/20V (additional USB-C power adapter is needed)


MSRP: Quote Upon Request
CAMLIVE™ Plus is an UVC video capture designed for mobile streaming, which delivers unencrypted captured raw data to your USB-C/Thunderbolt 3 laptop or Android phone for post-editing or live-streaming . The 60W USB-C power delivery pass-through can keep charging your laptop or Android phone, the power profile includes 5V/9V/15V/20V. HDMI loop-out port features latency-free, hassle-free video preview suitable for gaming streamer with real-time playing experience. With camera mount adapter, CAMLIVE™ Plus can be easily installed on any mounting system.
Plug and Play allows eye-popping, high-quality on Windows and Mac systems without driver installation. The captured video result is suitable for post-editing or live streaming with various popular third-party video-editing software - Open Broadcaster Software (OBS), CameraFi, Xsplit, Twitch, YouTube, Facebook, to name a few. Just set up your camera gear and direct your show from anywhere.

Having a compact and aesthetic design , CAMLIVE™ Plus provides you with an intuitive, high-quality live streaming/video editing experience with style whether at work or on the go.
Package Contents
1x CAMLIVE™ Plus HDMI to USB-C UVC Video Capture with PD3.0 Power Pass-Through
1x USB-C to USB-A Cable
1x USB-C Cable
1x Warranty Card
1x User Instructions
Supports unencrypted 4K video input for 1080P capture
Software free – plug & play designed for PC, Mac and Android platform
HDMI loop-out – supports real-time HDMI video preview
Up to 60W power charging capability for laptop or Android phone – supports USB-C PD3.0 power profile include
5V/9V/15V/20V (additional USB-C power adapter is needed)
Camera mount adapter makes the installation easier and stable
Compatible with USB & Thunderbolt 3 (USB-C) specification
Connectors
Video In
1 x HDMI Type A Female (Black)
Video Output
1 x HDMI Type A Female (Video Loop-out , Black)
USB Port
USB 3.2 Gen1 Type-C Female (Black)

(USB-C to USB-C and USB-C to USB-A Cable package included)
Power (Optional)
1 x USB-C Female

Support Power Delivery 3.0 for laptop charging up to 60W, power profiles include 5V, 9V, 12V, 15V, 20V (additional USB-C power adapter needed)*

*Supports USB-C PD power adapter only, cannot work with USB-C QC power adapter.
Video Resolution
Video input: 2160p60, 1080p60, 720p60 and 480p60, HDMI 2.0 support (unencrypted)

Video Loop-out: 2160p60, 1080p60, 720p60 and 480p60, HDMI 2.0 support (unencrypted)


Audio Sampling
16-bit PCM audio, 44.1KHz and 48KHz
Output
Uncompressed 1080p60, 720Pp60 & 480p60 UVC video stream with UAC audio
(Uncompressed video stream is only available on USB3.1 connection)
Environmental
Operating Temperature
0 - 40 ºC
Storage Temperature
-20 – 60 ºC
Humidity
0 - 80% RH, Non-Condensing
Minimum Hardware Requirements
PC/Mac:
CPU: Intel® i3 Dual Core 2.8Ghz or higher
RAM: 4GB or more
One USB-C interface or USB-A interface

Smartphone:
Android device with UVC support and USB-C interface*

*For detail UVC compatible device list, please refer to following info revealed by third party App. https://www.camerafi.com/supported-devices/

OS Support
Windows 10 and above
Mac OS X 10.13 and above
Android 5.0.1 and above with UVC support
Physical Properties
Housing
Plastic
Weight
TBD
Dimensions (L x W x H)
TBD
Note
For some of rack mount products, please note that the standard physical dimensions of WxDxH are expressed using a LxWxH format.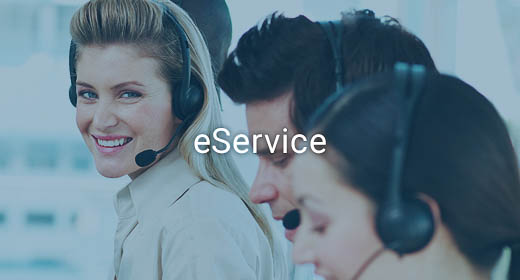 We are here to help! Please visit ATEN eService for technical assistance.