Centralized Management Software
CC2000
Single sign-on to consolidate the management of ATEN's KVM over IP switches, serial console servers, intelligent PDU, and third party devices such as embedded service processor, and physical and virtual servers
Support Windows AD, LDAP, Kerberos, RADIUS and TACACS+ for centralized authentication and authorization
Consolidate logs from ATEN's KVM over IP switches, serial console servers, and other devices through syslog protocol for audit trail
Provide server redundancy through primary/secondary CC2000 servers for service availability


ATEN's CC2000 Management Software – updated with new, powerful, features including VMware support – provides IT administrators with the tools they need to access and control their entire distributed data center environment. Offering convenient, economical, centralized management of all their IT devices, the CC2000 Management Software puts administrators in complete control of their remote data centers and branch offices no matter where in the world they are deployed.


When used in conjunction with KVM over IP switches, Serial Console Servers and Power Over the NET™ devices, the CC2000 management software allows IT administrators to remotely monitor and control all installed devices, including blade servers and virtual machines. The CC2000's Primary-Secondary architecture safeguards data transmissions through built-in redundancy factors, including automated database backup of Primary, Secondary servers and devices in addition to real-time database updating. Redundancy ensures that should any of the CC2000 servers go down, the CC2000 management system will keep functioning, since a redundant Secondary unit provides the required services until the Primary unit comes back up. This double redundancy feature, in which each Secondary server can have its own redundant Secondary server, ensures smooth management of all your devices.

The CC2000´s patented Panel DynaArray™ mode lets administrators view the output of multiple ports in individual panels on the same screen. Under this mode, the video output of each selected device displays in its own panel on the screen. To access and manage the device, simply move the mouse pointer over its panel and click.

A strong centralized management solution provides benefits in many ways:
• It lets you quickly and smoothly take control of your installation through a single portal that is accessible at any time from anywhere in the world.
• It enables a faster response to mission-critical data center emergencies.
• It eliminates the distance restrictions of traditional server room management.
Package Contents
1x CC2000 USB License Key
1x Software CD
1x User Instructions
Single sign-on to consolidate the management of ATEN's KVM over IP switches, serial console servers, intelligent PDUs, and third party devices such as embedded service processors, and physical and virtual servers
Flexible remote access through service processors and IP tools including Dell iDRAC6, IBM RSA II, HP iLO3, Dell CMC, IBM AMM, HP OA, IPMI, IMM and RDP, VNC, SSH, and Telnet
Virtual Infrastructure includes VMware vSphere 5.5, 6.0, Windows Server 2008, 2012 & 2016, and Citrix XenServer 6.5
Supports management of APC PDUs (AP79xx, AP89xx, and AP86xx)
Supports LDAP, AD, Kerberos, RADIUS and TACACS+ for centralized authentication and authorization
Centralized role-based policy for user access privilege control
Military level encryption (AES 256-bit) for secure end-to-end node access
Access control to grant or restrict user access by IP or MAC address, and SAS 70 compliance for configurable failed login attempts and lockout
Supports certificates signed from third-party authorities (CA)
TLS v1.2 data encryption (AES-256 bit supported) and RSA 2048-bit certificates to secure user logins from browser
Supports 2-factor authentication and strong user password policy to enhance the security of user accounts (Click here for further information)
Consolidates logs from ATEN's KVM over IP switches, serial console servers, and other devices through syslog protocol for audit trail
Universal virtual media support for easy software deployment (mount ISO image, boot, or upgrade the device remotely)
Event notification support through email, SNMP (v1, v2c, v3), and Syslog
Task scheduling for backing up CC2000 database and configuration, exporting logs, and controlling power on/off on PDU devices
Chat – allows users to troubleshoot problems collaboratively
Panel Array Mode – allows administrators to monitor multiple video outputs of remote servers in one screen
Mouse DynaSync – automatically synchronizes the local and remote mouse cursors
Delivers server redundancy through primary/secondary architecture for service availability
Management Software
Compatible Appliances
KVM over IP switches
KL1108V, KL1116V, KL1508Ai, KL1516Ai, KH1508Ai, KH1516Ai, KN1000, KN1000A, KN1108v, KN1116v, KN1108VA, KN1116VA, KN2124VA, KN2140VA, KN4124VA, KN4140VA, KN1132V, KN2116VA, KN2132VA, KN4116VA, KN4132VA, KN4164V, KN8132V, KN8164V, KN2116A, KN2132, KN4132, CN8000A, CN8000, CN8600, CS1708i, CS1716i, IP8000
Serial console servers
SN0148CO, SN0132CO, SN0116CO, SN0108CO, SN9116CO, SN9108CO, SN0148, SN0132, SN0116A, SN0108A, SN9116, SN9108, SN3101
PDUs
ATEN:
PE8324, PE8216, PE8208, PE8108, PE7208, PE7108, PE6324, PE6216, PE6208, PE6108, PE5208, PE5108, EC2004, EC1000.
APC:
AP79xx, AP89xx, and AP86xx.

Service processor
Dell iDRAC6, IBM RSA II, HP iLO3, iLO5 Dell CMC, IBM AMM, HP OA, IPMI, IMM.
Virtual Infrastructure
VMware vSphere 5.5, 6.0, 6.5 Windows Server 2008, 2012 & 2016, and Citrix XenServer 6.5.
Authentication & Authorization
Supports local user accounts, LDAP, AD, Kerberos, RADIUS and TACACS+.
Role-based (Super Administrator, System Administrator, Device Administrator, User Administrator, User, Auditor) policy for access privilege control.
Import user list (*.csv) to create multiple users at once.
Security
AES 256-bit encryption for secure end-to-end node access.
IP or MAC addresses blocking.
Virtual media security blocking.
Configurable failed login attempts and lockout.
Support certificate signed from third-party authorities (CA).
Secure web connection with TLS v1.2 and RSA 2048-bit certificates.
2-factor authentication.
Strong user password authentication.
Configurable user session timeout.
Network Protocol & IP Tools
IPv4/IPv6, RDP, VNC, SSH, and Telnet.
Viewer
JavaClient (JNLP).
WinClient (ActiveX).
Mouse DynaSync.
Panel array mode.
Virtual media.
Exit macro support.
Notification
SMTP.
SNMP (v1, v2c, v3).
Syslog.
System message.
Task scheduling
CC2000 database backup.
CC2000 configuration backup.
Device firmware upgrade.
Export system logs.
Export device logs.
Export serial console server logs.
Power on/off control on ATEN PDU.
Logs
System logs.
Device logs.
Serial console server logs.
SNMP traps.
Activity report.
Server Redundancy
Primary/secondary architecture.
1 primary with maximum 31 secondary servers.
Supported OS
Windows: 7 or later, server 2008, or server 2013
Linux: Redhat Enterprise v4, SUSE Enterprise 9 & 10, Ubuntu 15.10, Debian 8.2, Fedora 23, OpenSUSE 13.1, CentOS 7
*JAVA Runtime Environment (JRE) 8 or higher is required in above OS.
Supported Browsers
Internet Explorer, Chrome**, Firefox.
Multilingual Support
English, 繁體中文, 简体中文, 日本語, 한국어, Française, Español, Português, Deutsch, Pусский.
Others
Online chat.
Online user management.
NTP (Network Time Protocol).
PPP connection.
License
Basic (free)
1 Primary/16 Nodes.
USB License Options
CC2000TN (Tiny Pack: 1 Primary/32 Nodes).
CC2000XL (Extra Lite Pack: 1 Primary, 64 Nodes).
CC2000LE (Lite Pack: 1 Primary, 128 Nodes).
CC2000LS (Lite Plus Pack: 1 Primary, 256 Nodes).
CC2000SD (Standard Pack: 1 Primary/1 Secondary, 512 Nodes).
CC2000PS (Plus Pack: 1 Primary/5 Secondary, 2048 Nodes).
CC2000PM (Premium Pack: 1 Primary/9 Secondary, 5120 Nodes).
CC2000PL (Platinum Pack: 1 Primary/15 Secondary, Unlimited Nodes).
CC2000MX (Maximum Pack: 1 Primary/31 Secondary, Unlimited Nodes).

System Add-ons
CCS1 (Add-on 1 Secondary Server License).
CCN1 (Add-on 1 Node License).
CCN10 (Add-on 10 Nodes License).
CCN50 (Add-on 50 Nodes License).
CCN100 (Add-on 100 Nodes License).
CCN500 (Add-on 500 Nodes License).
CCN1000 (Add-on 1000 Nodes License).
CCN10000 (Add-on 10000 Nodes License).
CCNU (Add-on unlimited Nodes License).
Minimum Hardware Requirements
CPU: Pentium 4, 2.60 GHz or higher
Memory: 1GB
Hard drive: 500MB or more free space
Ethernet: Giga LAN
Package Contents
1x CC2000 USB License Key
1x Software CD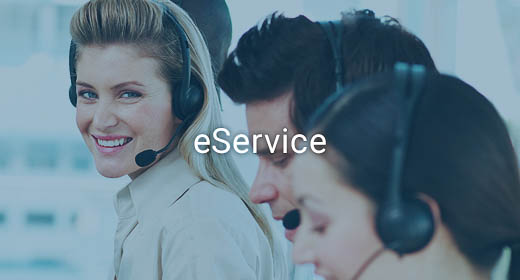 We are here to help! Please visit ATEN eService for technical assistance.