Connects any of four HDMI sources to any of four HDMI displays
Toggle between HDMI sources and displays using remote control or front panel pushbuttons
Superior video quality – HDTV resolutions of 480p, 720p,1080i, 1080p (1920x1080); VGA, SVGA, SXGA, UXGA (1600x1200), and WUXGA (1920 x 1200)
Consumer Electronics Control (CEC) allows interconnected HDMI devices to communicate and respond to one remote control



MSRP: Quote Upon Request
The VM0404H is a 4x4 HDMI Matrix Switch that provides a convenient way to route high definition video and audio from any of four HDMI sources to any of four HDMI displays. The VM0404H allows you to connect four HDMI devices (such as an HD camcorder or satellite box, HD-DVD player, hi-def Blu-ray player, home theater PC, stand-alone streaming media player, or gaming console) to four HDMI monitors, displays, projectors or TVs at the same time.
The remote control and convenient front panel pushbuttons allow you to quickly and easily cycle through HDMI sources and displays, while the front panel LEDs indicate the source device for each display at a glance.
Package Contents
1x VM0404H 4x4 HDMI Matrix Switch
1x 2XRT-0101G IR Remote Control
1x 0AD8-1605-24M1 Power Adapter
1x Rack Mount Kit
1x User Instructions
Connects any of four HDMI sources to any of four HDMI displays
Toggle between HDMI sources and displays using remote control or front panel pushbuttons
Superior video quality – HDTV resolutions of 480p, 720p,1080i, 1080p (1920x1080); VGA, SVGA, SXGA, UXGA (1600x1200), and WUXGA (1920 x 1200)
Consumer Electronics Control (CEC) allows interconnected HDMI devices to communicate and respond to one remote control
HDMI (3D, Deep Color)
Features EDID expert technology to set up different video configurations via different EDID modes
Supports Dolby True HD and DTS HD Master Audio
Up to 60 Hz refresh rate
Built-in bi-directional RS-232 serial remote port for high-end system control *
Power On Detection – if one HDMI source is powered off, the VM0404H will automatically switch to the next powered-on source
DDC compatible
Signaling rates up to 2.25 Gbits in support of 1080p display
All-metal casing
Easy and affordable way to add four HDMI inputs to your multiscreen home theater system
Rack Mountable

* Note: The VM0404H AP and GUI operation instructions can be downloaded from the ATEN website (www.aten.com)
HDMI Matrix Switch
Video Input
Interfaces
4 x HDMI Type A Female (Black)
Impedance
100 Ώ
Max. Distance
1.8 m
Video Output
Interfaces
4 x HDMI Type A Female (Black)
Impedance
100 Ώ
Max. Distance
15 m
Video
Max. Data Rate
6.75 Gbps (2.25 Gbps Per Lane)
Max. Pixel Clock
225 MHz
Compliance
HDMI (3D, Deep Color)
HDCP 1.4 Compatible
Consumer Electronics Control (CEC)
Max. Resolution
Up to 1080p
Max. Distance
Up to 15 m
Control
RS-232
Connector: 1 x DB-9 Female (Black)
Baud rate and protocol:
Baud Rate: 19200, Data Bits: 8, Stop Bits:1, Parity: No, Flow Control: No
EDID Settings
EDID Mode: Default / Port1 / Remix
Connectors
Power
1 x DC Jack (Black)
Power Consumption
5.3 VDC, 9W
Environmental
Operating Temperature
0-50°C
Storage Temperature
-20 - 60°C
Humidity
0 - 80% RH, Non-Condensing
Physical Properties
Housing
Metal
Weight
1.86 kg ( 4.1 lb )
Dimensions (L x W x H)
43.70 x 15.96 x 4.40 cm
(17.2 x 6.28 x 1.73 in.)
Carton Lot
3 pcs
Note
For some of rack mount products, please note that the standard physical dimensions of WxDxH are expressed using a LxWxH format.
---
---
---
---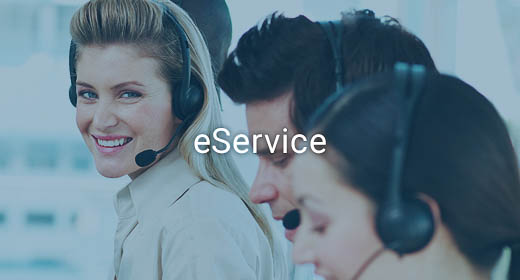 We are here to help! Please visit ATEN eService for technical assistance.