Connects any of 8 VGA Video+Audio inputs to any of 8 VGA Video+ Audio outputs
Superior video quality – up to 1920 x 1440; VGA, SVGA, SXGA, UXGA, and WUXGA (1920 x 1200)
Supports up to 500 MHz bandwidth
Independent switching of audio and video sources – each input can be independently connected to any or all outputs for flexibility


MSRP: Quote Upon Request
The ATEN VanCryst VM0808 8x8 Video Matrix Switch allows you to connect eight VGA source devices to eight VGA monitors, displays, or projectors at the same time. It's steadfast unique features include: Ultra-high bandwidth, EDID mode selection for high compatibility, long signal range, easy source/display switching, matrix connections, Power On Detection for source/display loss prevention.

As a Matrix Switch, each input can be independently connected to any or all outputs, and the audio and video inputs from each source device can also be switched independently, giving you the ultimate in flexibility and control in any multi-display audio/video installation.
Package Contents
1x VM0808 8x8 Video Matrix Switch
1x Power Cord
1x IR Remote Control
1x IR Receiver
1x Mounting Kit
1x User Instructions
Connects any of 8 VGA Video+Audio inputs to any of 8 VGA Video+Audio outputs
Long signal range – supports up to 30 meters
Easily switch between multiple sources and multiple displays
Easy Operation:
1. Front panel LCD display, Tuner Dials and pushbuttons
2. Profile pushbutton for fast switching
3. RS-232 Serial controller *
4. IR Remote Control
Superior video quality – up to 1920 x 1440; VGA, SVGA, SXGA, UXGA, and WUXGA (1920 x 1200)
Features EDID expert technology to set up different video configurations via different EDID modes
Supports up to 500 MHz bandwidth
Supports stereo audio
Independent switching of audio and video sources – each input can be independently connected to any or all outputs for flexibility
Power On Detection – If one of the video sources is powered off the VM0808 automatically switches to the next powered-on source
Cascade additional VM0808 units up to three levels
Rack Mountable
All metal casing

* Note: The VM0808 AP and GUI operation instructions can be downloaded from the ATEN website (www.aten.com)
8x8 Video Matrix Switch + Audio
Video Input
Interfaces
8 x HDB-15 Male (Blue)
Impedance
75 Ώ
Max. Distance
1.8 m
Video Output
Interfaces
8 x HDB-15 Female (Blue)
Impedance
75 Ώ
Max. Distance
30 m
Video
Max. Bandwidth
500 MHz
Max. Resolution
Up to 1920 x 1440
Max. Distance
Up to 30 m
Audio
Input
8 x Mini Stereo Jack Female (Green)
Output
8 x Mini Stereo Jack Female (Green)
Control
RS-232
Connector: 1 x DB-9 Female (Black)
Baud rate and protocol:
Baud Rate: 19200, Data Bits: 8, Stop Bits:1, Parity: No, Flow Control: No
IR
1 x Mini Stereo Jack Female (Black)
EDID Settings
EDID Mode: Default / Port1 / Remix / Auto
Connectors
Power
1 x 3-Prong AC Socket
Power Consumption
AC110V:9.2W:43BTU
AC220V:8.7W:41BTU
Environmental
Operating Temperature
0-50°C
Storage Temperature
-20 - 60°C
Humidity
0 - 80% RH, Non-Condensing
Physical Properties
Housing
Metal
Weight
2.48 kg ( 5.46 lb )
Dimensions (L x W x H)
43.72 x 16.78 x 4.40 cm
(17.21 x 6.61 x 1.73 in.)
Carton Lot
1 pc
Note
For some of rack mount products, please note that the standard physical dimensions of WxDxH are expressed using a LxWxH format.
---
---
---
---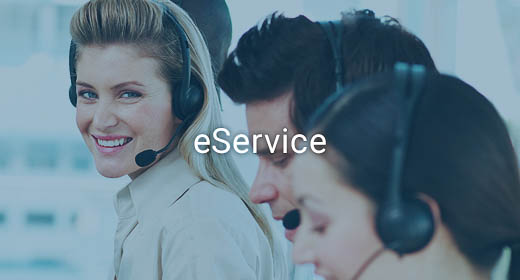 We are here to help! Please visit ATEN eService for technical assistance.