Channel 2: Product Highlights
ATEN UC9040 StreamLIVE PRO All-in-one Multi-channel AV mixer
ATEN UC9040 StreamLIVE PRO is an innovative all-in-one 4-port HDMI AV mixer, packed with direct streaming, direct recording, and scene-based switching capability. It is optimized for the easiest operation and uses iPad to replace a computer and a monitor for controlling, preview monitoring, real-time editing, and arranging elements into your program mixing.
---
VP2120 Seamless Presentation Switch
The ATEN VP2120 Seamless Presentation Switch integrates a video matrix switch, AV streaming, audio mixing, and collaborative functions into one compact device. With one HDMI input, dual HDMI outputs, plus four bi-directional streaming channels, VP2120 empowers bring-your-own-device (BYOD) collaboration for more efficient and productive meetings in huddle spaces and huddle rooms, as well as small- to medium-size meeting rooms.
---
ATEN Docking Series - Expansion for Peak Laptop Capability
ATEN provides a full range of docking stations that are designed to expand connectivity and create simplified, productive workspaces for any desktop environment. Whatever your desktop needs, ATEN has the expansion for peak laptop capability.
---
How to play Android games using a monitor, keyboard, and mouse?
In this video we will show you how to use a monitor, keyboard, and mouse to play Android mobile games with the ATEN UH3236.
---
Is your camera compatible with CAMLIVE™?
In this video, we will show you how to set up and check your camera's compatibility with CAMLIVE™.
---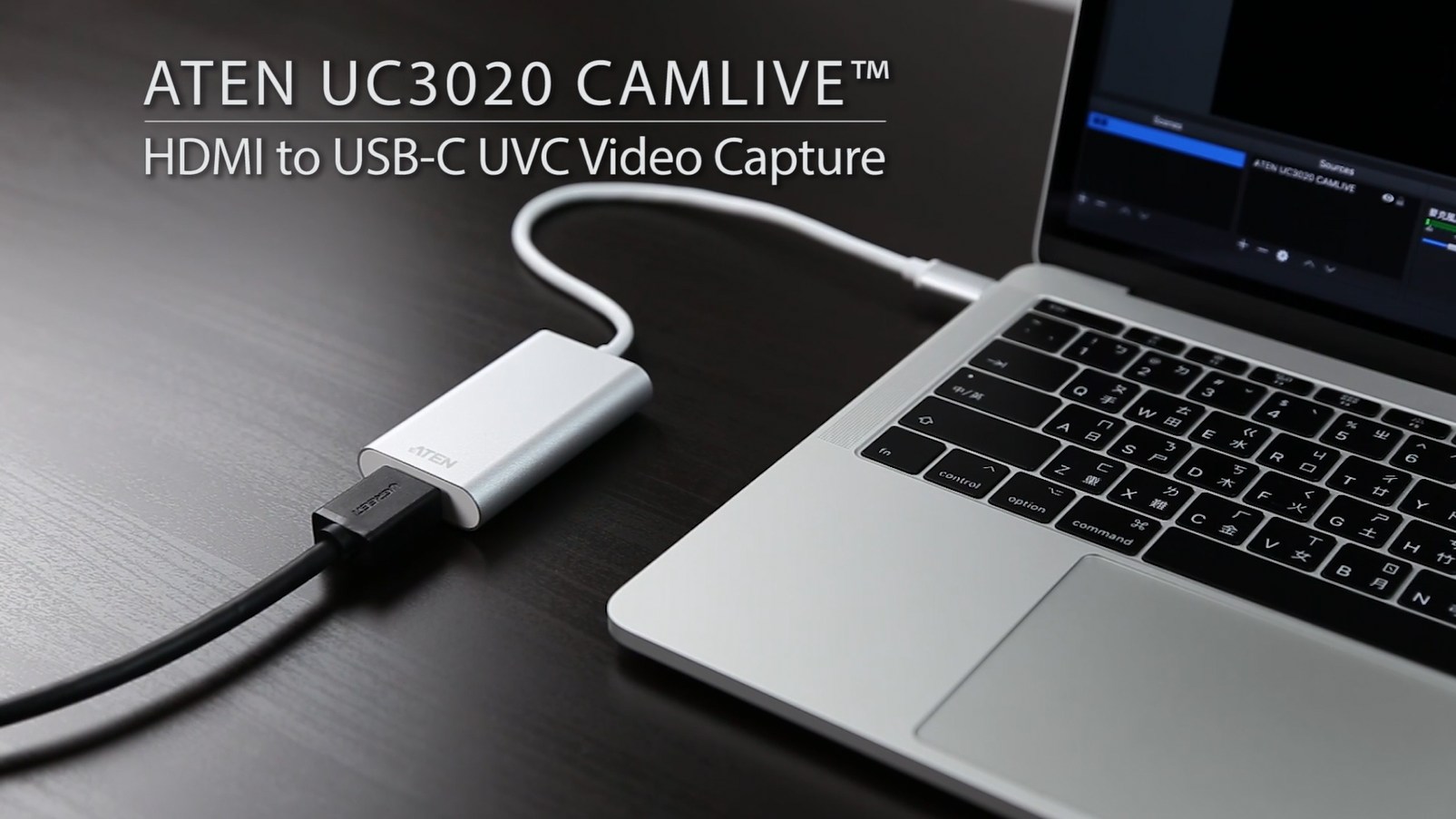 UC3020 CAMLIVE™ HDMI to USB-C UVC Video Capture
Designed to plug and play, CAMLIVE™ is able to instantly convert your existing DSLR, camcorder, or action camera into a live streaming camera instantly, allowing you to easily adapt a camera for any application and platform, such as video editing, Open Broadcaster Software (OBS), Xsplit, Twitch, YouTube, Facebook, and Skype. No matter if you're gaming, reviewing, unboxing, or showing off, going live with CAMLIVE™ takes almost no time to set up and get you ready for action.
---
ATEN VP2730 7x3 Seamless Presentation Matrix Switch
VP2730 is a multi-in-one presentation switch that integrates video matrix switch with scaler, streaming, audio mixer, HDBaseT extender, and analog-to-digital converter functions into one compact device. With seven multi-format inputs to two HDMI and one HDBaseT high-definition outputs, VP2730 empowers larger meetings and facilitates collaboration between local and remote participants in boardrooms, video conferencing rooms, lecture halls or distance learning classrooms.
---
ATEN VP1920 9x2 4K Presentation Matrix Switch
The ATEN VP1920 is a 3-in-1 presentation switch that integrates a video matrix switch, an audio processor, and analog-to-digital converter functions. With nine multi-format inputs to two HDMI 4K outputs, it is designed to boost the efficiency and impact of professional presentations.
---
4K/FHD Boundless Multi-View KVMP Switches
CM1284/CM1164A is designed to monitor and manage multiple computers in high resolution and features intuitive boundless switching, so you can simply move the mouse cursor across window borders to switch to and control the target computer. Especially suit for control rooms, surveillance centers, and post-production centers.
---
ATEN Boundless Switching
ATEN Boundless Switching allows for smooth switching by mouse. Just move your mouse across the display or window border, switching is simply that easy. The wide product range is perfectly suited for any scale of multi-system environments.
---
ATEN KVM over IP Matrix System
The ATEN KVM over IP Matrix System is a comprehensive hardware and software total solution that includes KVM over IP Extenders and the brand-new, intuitive Matrix Management Software (CCKM). It provides IT administrators with tools to centralize the control and management of KE series devices in their IT environment. It allows easy administration of all KE series devices with a user-friendly, web-based GUI...
---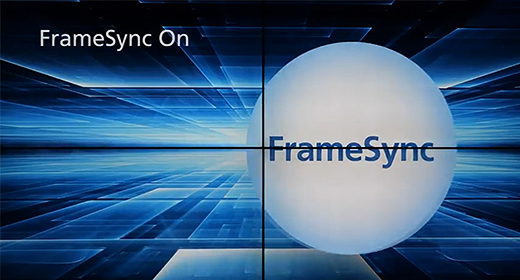 FrameSync Technology
ATEN's FrameSync Technology addresses screen tearing issues by synchronizing frame rates to provide high quality images without compromising visual integrity. It is the perfect solution for large-scale digital signage and video wall deployments...
---
Why you need a Thunderbolt™ docking station
For mobile workers who need to constantly plug and unplug their laptop and use a variety of legacy USB Type A gadgets, a high-end Thunderbolt 3 docking solution like the ATEN Thunderbolt 3 Multiport Dock with Power Charging is the ideal choice.
---
How to Install VE89 Series Video over IP Extenders
In this tutorial, you'll learn how to setup and configure ATEN's VE89 series Video over IP extenders.Engineered to meet today's demands of large scale, multi-display, 1080p/4K signal transmission, and designed to be easy to set up and operate, the VE8900/VE8950 Video over IP Extender is an ideal product for a wide range of environments, such as trade shows, airports, university campuses, conference centers, and shopping centers.