4K over IP connectivity for the control room of the future
The ATEN KVM over IP Matrix System is an innovative solution that combines KVM over IP Extenders with the KE Matrix Management Software (CCKM) to extend, control and monitor access to computers across an independent network in a multitude of ways. The system lets you set up a matrix of workstations that access computers across a network with the flexibility to configure each connection for the seamless data flow required for any and all applications.
Effortless over IP Digital Media Extension
Eliminates the distance restrictions of control room management; enables a faster response to mission-critical data center emergencies; all models support unlimited distances via Cat 5e/6 over a LAN, while the KE89xx also support connectivity via a SFP fiber optic transceiver module over an optical Ethernet network.
Exceptional Video Quality up to 4K
ATEN's KE series delivers high-definition images up to 3840x2160 @ 30HZ (KE89xx) at 36-bit color depth / 1920x1200 @ 60Hz (KE69xx) at 24-bit color depth for stunning colors and razor-sharp video quality even with the most intense video streams.
Powerful Centralized Management
ATEN's KE Matrix Management Software (CCKM) makes it easy to define connections and manage all KE devices over a network with a new intuitive user-friendly web based GUI; administrators can set three permission types – Admin., Super User, and User, to meet user and shared access requirements.
Fast Switching
ATEN's unique Fast Switching technology features instant switching between different video resolutions providing immediate viewing of critical information for video surveillance or monitoring applications.
Unbeatable Video Wall Versatility
With unprecedented video quality and unmatched resolutions, the native video wall functionality allows users to create multiple video walls with up to 8 x 8 displays in each layout in various configurations, offering outstanding flexibility and scalability without need for a separate video wall processor.
Secure Data Transmission
The KVM over IP Extender utilizes AES-128 bit encryption to secure all data before it's transmitted over a network and decrypts the data on the receiver.
Applications
Facility Situation Rooms
Network Operation Centers
Utilities Process Control Centers
Traffic Management Centers
Retail Surveillance Centers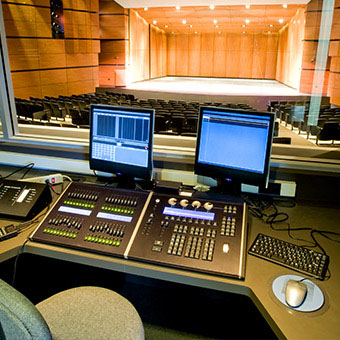 Broadcasting Distribution Monitoring Systems
Command Control Centers
KE8950 / KE8952
4K HDMI Single Display KVM over IP Extender
The KE8950 / KE8952 4K HDMI KVM over IP Extenders route audio, video, USB, and serial signals at unlimited distances via Cat 5e/6 over a LAN or via a SFP fiber optic transceiver module over an optical Ethernet network. The KE8952 features PoE functionality, which means that transmitter and receiver units can receive power and communications over a single cable.
KE6900 / KE6940
Single Display / Dual Display DVI KVM over IP Extender
KE6900ST
Slim Single Display DVI-D KVM over IP Transmitter
The KE6900 / KE6940/ KE6900ST DVI KVM over IP Extenders that can be utilized flexibly in both extender and matrix modes for multi-display installation and video wall applications. They provide near- zero latency video transmissions up to 1920 x 1200 @ 60Hz and are able to route audio, video, USB and serial data separately. The KE6900ST, a Transmitter, supports DVI-D input and integrates fully with KE6900 / KE6940 DVI-I installations.
Product Comparison
*
Supported by KE Matrix Management Software (CCKM)