Top FAQs & Troubleshooting
Here is a list of the most popular FAQs concerning ATEN products and software.
Keyboard and mouse detection failure
For keyboard and mouse detection failure, please upgrade the firmware (enforce mode).
Firmware files are attached.
Note: The upgrade procedure must be performed "twice with 2 different firmware files in sequence".
Please see below image and video clip for details.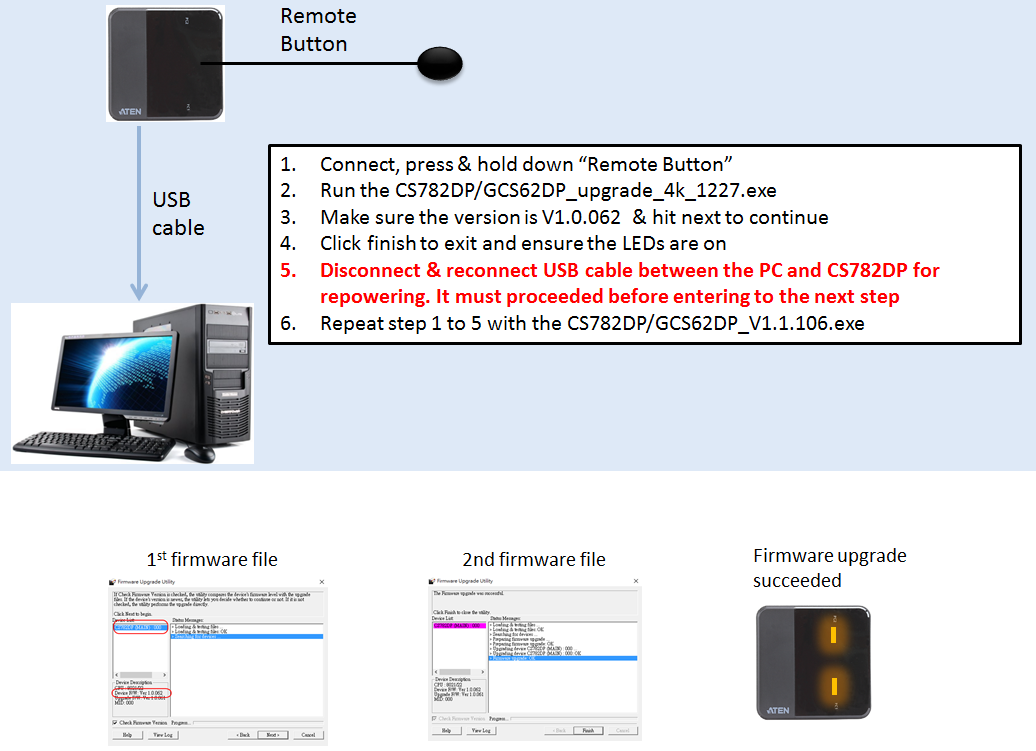 For details, please refer to the video clip below.