Top FAQs & Troubleshooting
Here is a list of the most popular FAQs concerning ATEN products and software.
Use Keyboard/Mouse of PC to Control and Play PS4
Connect the mouse and keyboard to UC410 and the UC410 to the PC as the below figure.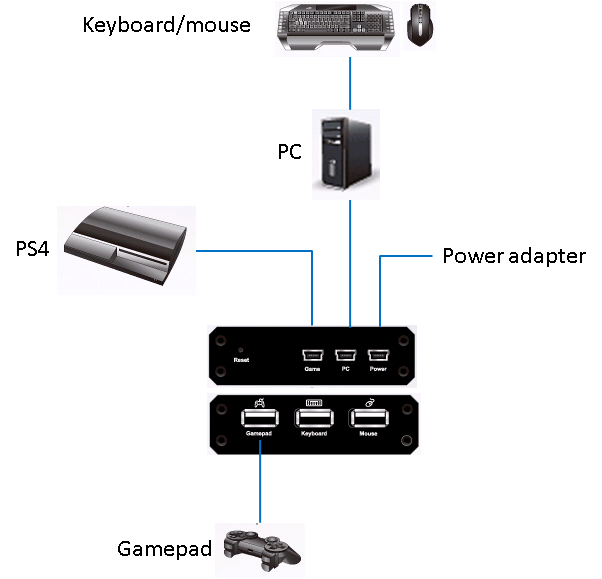 Using the Phantom software select Play mode to control the PS4
Please refer to the video for using the play mode.