4-Port HDMI HDBaseT Splitter (HDBaseT Class A)
VS1814T
One HDMI input to 4 HDMI outputs via a Cat 6/6a cable
Extends displays up to 100 m
Implements HDBaseT extension technology using only one Cat 5 cable to connect the transmitter and receiver
Supports resolutions of up to Ultra HD 4kx2k and 1080p Full HD


The VS1814T 4-Port HDMI HDBaseT Splitter provides a fast and efficient way of switching high definition video from one input source to 4 displays. Incorporating suggested HDBaseT receivers*, the VS1814T can be a complete solution ideal for any installation that requires HDMI content to be delivered to multiple destinations, located up to 100m away from the source.

* Suggested Compatible Receiver Units: VE812R HDMI Over Single Cat 5 Receiver

The solution implements HDBaseT extension technology to connect the VS1814T to receiver units over one single Cat 6/6a cable in order to transmit rich HDMI multimedia content in real time. It supports up to 4k2k resolution, and features an EDID selection method to ensure constant and reliable EDID data relay for the HDMI source device to efficiently optimize video resolution.

The VS1814T solution is perfect for a wide range of applications:
•In-store or tradeshow digital signage
•Information broadcasts at public locations (i.e., news, stations, airline and train schedule and arrival/departure details)
•Sporting events
•Theater and lecture overview rooms
•Classroom and company training facilities
Package Contents
1x VS1814T 4-Port HDMI HDBaseT Splitter
1x Power Cord
1x Mounting Kit
1x User Instructions
One HDMI input to 4 HDMI outputs via a Cat 6/6a cable
Offers local HDMI output
Extends displays up to 100 m
Implements HDBaseT extension technology using only one Cat 5 cable to connect the transmitter and receiver
Anti-jamming - resists signal interference during high-quality video transmissions using HDBaseT technology
HDMI (3D, Deep color, 4kx2k); HDCP 1.4 Compatible
Supports Dolby True HD and DTS HD Master Audio
Consumer Electronics Control (CEC) support
Built-in bi-directional RS-232 serial remote port for high-end system control
Supports resolutions of up to Ultra HD 4kx2k and 1080p Full HD
Supports up to 340MHz bandwidth for high performance video
EDID mode selection
Rack-mountable

* Note: The VS1814T is compatible with the VE812R HDMIover Single Cat 5 Receiver.
4-Port HDMI Over Single Cat 5 Splitter
Video Input
Interfaces
1 x HDMI Type A Female (Black)
Impedance
100 Ώ
Max. Distance
1.8 m
Video Output
Interfaces
1 x HDMI Type A Female (Black) - Local Output
4 x RJ-45 Female
Impedance
100 Ώ
Video
Max. Data Rate
10.2 Gbps (3.4 Gbps Per Lane)
Max. Pixel Clock
340 MHz
Compliance
HDMI (3D, Deep Color, 4K)
HDCP Compatible
Consumer Electronics Control (CEC)
HDBaseT Compatible
Max. Resolution
Up to 4096 x 2160 / 3840 x 2160 @ 60Hz (4:2:0);
4096 x 2160 / 3840 x 2160 @ 30Hz (4:4:4)
(Depends on connected receiver)
Max. Distance
Up to 100 m (Depends on connected receiver)
Audio
Input
1 x HDMI Type A Female (Black)
Output
1 x HDMI Type A Female (Black)
Control
RS-232
Connector: 1 x DB-9 Female (Black)
Serial Control Pin Configurations: Pin2 = Tx, Pin 3=Rx, Pin 5= Gnd
Baud Rate and Protocol:
Baud Rate: 19200, Data Bits: 8, Stop Bits:1, Parity: No, Flow Control: No
EDID Settings
EDID Mode: Default / Port 1 / Auto / Learn
Connectors
Power
1 x 3-Prong AC Socket (Black)
Power Consumption
AC110V:18.2W:85BTU
AC220V:18.2W:85BTU
Environmental
Operating Temperature
0-50°C
Storage Temperature
-20 - 60°C
Humidity
0 - 80% RH, Non-Condensing
Physical Properties
Housing
Metal
Weight
3.47 kg ( 7.64 lb )
Dimensions (L x W x H)
43.24 x 26.11 x 4.40 cm
(17.02 x 10.28 x 1.73 in.)
Carton Lot
1 pcs
Note
For some of rack mount products, please note that the standard physical dimensions of WxDxH are expressed using a LxWxH format.
---
---
---
---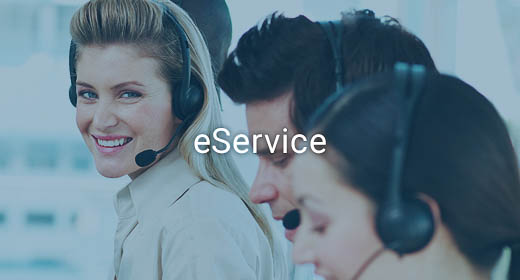 Please visit our partner center (e-service) and register KE device. Then, you can free download Matrix Manager Lite.